2020-07-24
Thank you for your interest in adopting a Great Dane!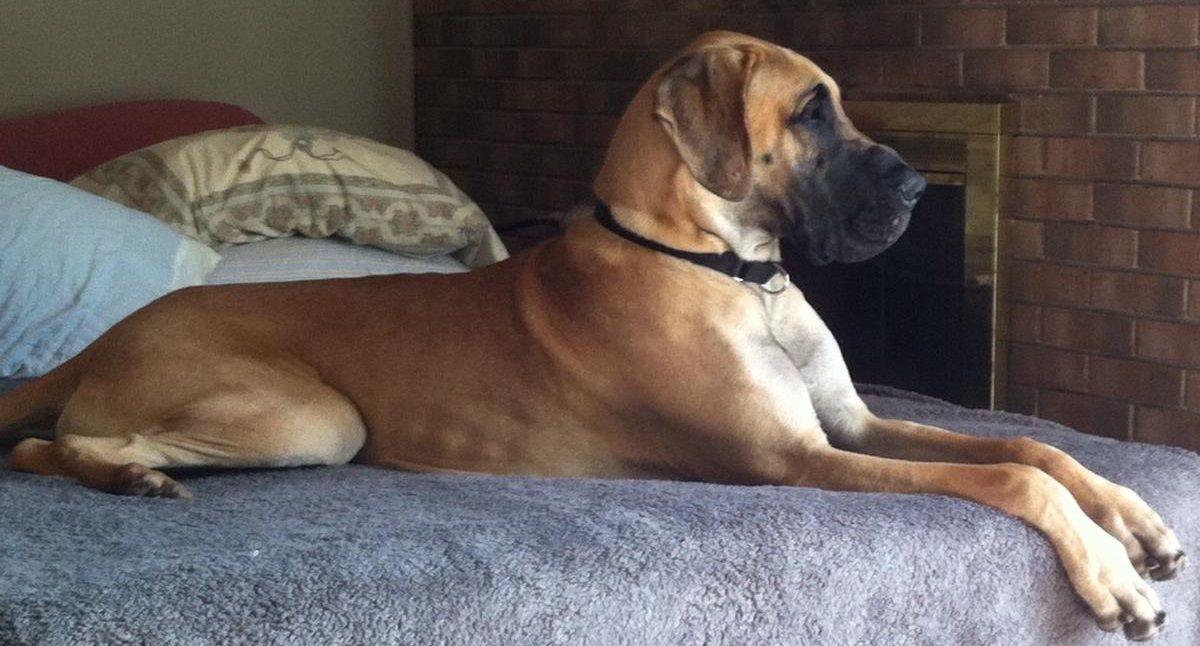 The Adoption Application must be submitted electronically. An application fee of $25 USD is required to begin processing your application. Applications will not be processed until the fee is paid. This amount helps offset the expense of long distance calls made to both process your application and discuss available danes for adoption.
After submitting this application, please pay the $25 application fee via Paypal to greatdanerescuemi@gmail.com.
You may also send a check to:
GDRI
P.O. Box 5543
Plymouth, MI 48170.
The next step will be checking your references and arranging your home visit. Once your references are checked, our Adoption Coordinator will give you a call to conduct an interview. We will then try to match you up with the right dog. This includes giving you the name/number of the foster home so you can talk with them directly and make arrangements to see your potential new friend.
Adoption Fees
dogs 0-4 yearsdogs 0-4 years are $400 including the $25 application fee.

dogs 5 - 7 yearsdogs 5 - 7 are $300 including the a $25 the application fee

dogs 8+ yearsdogs 8+ are $200 including the $25 application fee

Adoption fee refund

Note: Adopters will be refunded $25.00 of the adoption fee automatically upon sending GDRI proof that the obedience clause of the adoption contract has been fulfilled.
All of our Danes are:
Spayed or neutered before adoption
Heartworm tested, and treated if needed; and on preventative
Brought up-to-date on vaccinations
Evaluated in a foster home for temperament and assessment of placement needs
Micro-chipped
*the adoption fees are inclusive of all medical care, and go directly to our rescue fund to help pay the health care and rescue expenses. We are a 501 (c) (3) non-profit organization (#38-3265880) and your adoption fee may be tax-deductible - check with your accountant please.
Please note that we only place Danes in homes with children over the age of 8 due to the sometimes-unknown history of a dog. For people with children under 8, please contact us for a breeder referral at greatdanerescuemi@gmail.com
And please, if you find a dog somewhere else, PLEASE let us know so we can conserve our volunteers' time and funds.
Details about Adoption
What is expected of you:
Applicant's ResidenceCurrent residence in Michigan, Indiana, Illinois, Toledo (Ohio), and Ontario (Canada). The areas are in-transition, please contact us with any questions.

Have no children under the age of 8

Have no intact pets (dogs or cats), unless actively showing or have a valid medical reason

Complete the online application and pay the fee for the application to be processed

Schedule and pass a home visit

Make arrangements to pick up/visit your new Dane (when approved) at that Dane's foster home. Some assistance with this may be available under some circumstances.

To give us at least a month to process your application. This means asking your references to expect our call and to be sure they call us back if needed in order to prevent delays. Please also call your vet and give permission for them to speak with us when we call

Discuss available Danes with the adoptions coordinator

Do a phone interview with the adoptions coordinator

To provide a loving indoor home for your new Dane family member. This also includes providing quality food, routine medical care and required obedience class

After adoption you will receive follow up calls on your dog. You are required to return these calls.

A fence is required to adopt a deaf Dane.
If you are out of our adoption area, please check for a rescue in your area:
If you have children under 8
If you are eligible and ready to proceed with the application process:
Thank you!
A Non-Profit Organization, Federal Tax ID #38-3265880