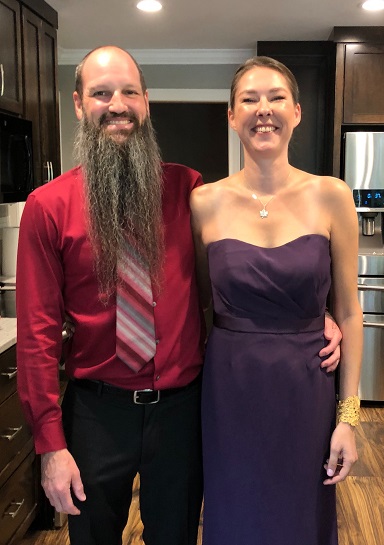 April & John
We thought that you might like to get to know us. There are a host of volunteers who selflessly dedicate their time and energy to Great Dane Rescue Inc.
Some of our volunteers home foster our Danes, others help transport our Danes to their forever homes and others perform home visits and help out at fundraising events. We have volunteers that match our Danes to their perfect forever home and others that help out with behaviour issues. Volunteers come from all walks of life but what they all have in common is a love for Great Danes.
***
This quarter we're featuring April & John.
***
I have been in the veterinary field since 2000. In 2010 John and I moved to Alabama and I got a job at the doggie opthamologist where I met Leah. At the time she was bringing in Hellen Keller and I just fell in love with the breed. John and i decided after some persuasion, and much desire that I/we really wanted a Great Dane, Leah suggested that we should adopt. So....we went to the web site to look at the Great Danes available and to apply to adopt. When John and I were undecided on which one would fit into our family we were in a holding pattern. I was at work one day when Leah came in and suggested we foster. This was a big decision but after talking to John about it it just felt....right. As tough as it is to take a new dog in and not know how it will react to its new environment, not to mention new family, dogs and cats included, we decided that this was the best decision for our family. It is one we will never regret. We have had many ups and downs but we wouldn't trade them for anything. Being a foster parent has made us cry and made us smile. Though there can be hard times we know that every dog we take in gets unconditional love and the chance at a new life with a loving forever family.